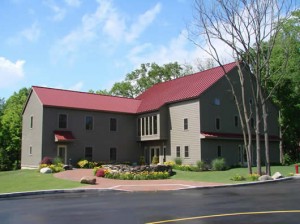 The ninth annual international Engineering, Social Justice, and Peace (ESJP) conference was held in Troy, New York, 14-16 August 2013. Dean Nieusma was the host.
The program included presentations by international experts in the field, workshops, panel discussions, and a performance. Attendees included scholars, practitioners, engineering-for-development student groups, and representatives of funding agencies. The full program is available here.
EJSP is a diverse community—comprised of engineers, social scientists, designers, artists, humanists, community builders, and others, working as scholars, students, practitioners, and activists.
Conference Theme
The 2013 conference theme was "engineering for development," broadly construed.
What does development mean, and how can engineering better enable it?
What problems arise when development is framed exclusively in economic terms, and what alternative frameworks can engineers draw upon?
What engineering assumptions or practices might lead development initiatives astray?
Do Western perspectives underlying many development projects further entrench power imbalances that favor the North?
What development needs are there in rich countries of the global North, and what venues exist for responding to them?
Is the concept of "development" itself inherently flawed and should we be seeking post-development alternatives instead?
What roles should be played by critique, reflexivity, assessment?
Some presentations  focused on the conference theme, while others tackled other issues related to engineering, social justice, and peace.
Conference Venue
ESJP 2013 was held at Pat's Barn, a beautifully modernized historic open-loft barn. Pat's Barn is located in the Rensselaer Polytechnic Institute Technology Park. The Rensselaer Tech Park is 4.5 miles from RPI and downtown Troy. There is ample parking.